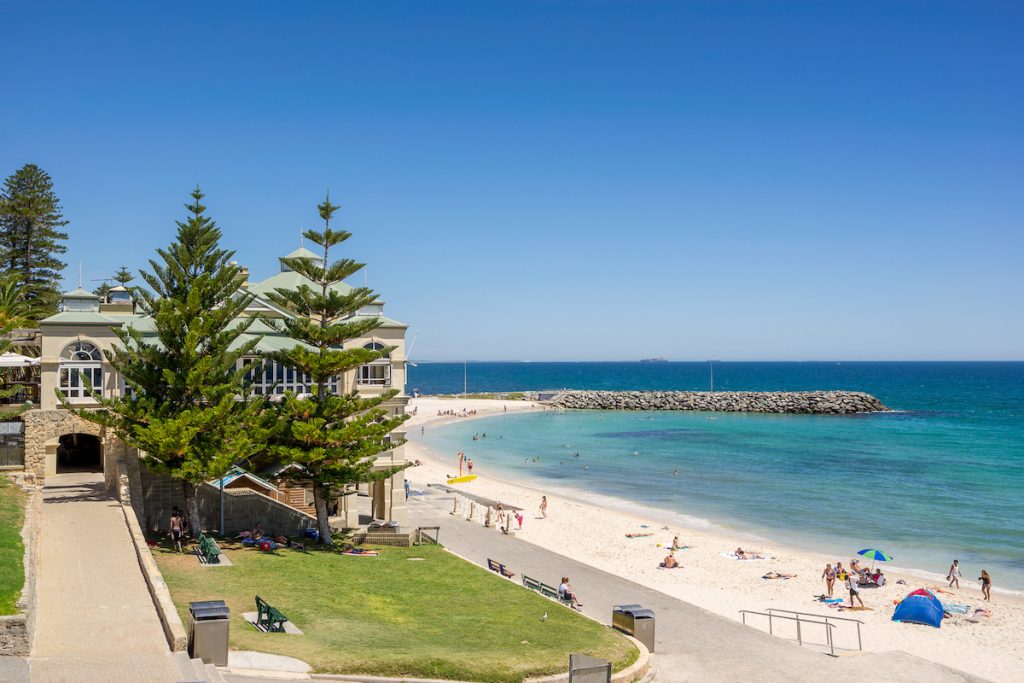 About our location
Sydney Campus:
Sydney has been voted one of the most beautiful cities in the world and has one of the world's most celebrated harbours. There is a wide variety of things you can see and do in Sydney when not studying.
Australia's beaches are well known around the world, and increasingly we are also becoming known for our great food, wines and a multitude of sporting and cultural activities. Add this to our relaxed lifestyle and great weather and you will quickly understand why Sydney is one of the best cities in the world for students to enjoy!
Perth Campus:
The IIBT Perth campus is located in the inner city precinct of Victoria Park right on the magic Swan River. It is surrounded by
a hub of food, shopping, post office, banks, money exchange, chemist, medical clinics and social activities.
Find more information about Perth, click here.
Convenience
There are many international restaurants and cafes surrounding the school with cuisines from Asia, the sub-continent and Europe readily available. Conveniently located by s shopping centre with a large supermarket and many fresh food choices, there is a lot of variety and options for what to eat.
Things to do and see
There are lots of fun things to see and do.
• Cinemas and karaoke
• Parks and picnic areas
• Shopping malls
• Boutique gift, fashion and homeware shops
• Fitness centres and 24-hour gyms
• Local library
• Swimming pool
• Close to cycling paths and the beautiful Swan River
Homestay Housing
Homestay students can be any age, but if you're under 18 your booking process will be more detailed. No matter your age, you will need to stay in a homestay for a minimum of 1 month.
Our partner, Australian Homestay Network (AHN), will match you with an appropriate homestay host. You will meet the host and see the house for the first time when you move in.
All homestay arrangements include:
a furnished private room in a caring environment (with desk, chair and study lamp)
access to bathroom and laundry facilities
household utilities (electricity, gas, etc)
meals are provided based on your chosen meal package
homestay host and student support
AHN 24/7 professional phone support
AHN insurance.
easy online payment system
Applying online is a simple process, and AHN has an easy-to-use online portal to help make your homestay easier to manage. Click here to apply!